Yesterday I had the great pleasure of photographing my first Baptism. The event being extra special because Reed is the son of very good friends of ours, Corey & Vicky. You might remember them from previous maternity/family sessions. And because Kristen was one of the Godparents. I had a nice time, even though the church service was very different for me since I'm not of that religion...not knocking it, just saying it was different :)
In the meantime, today I'm posting a teaser with the hopes of posting the sneak peek tomorrow and the full slideshow on Wed. Fingers crossed my processing goes well.
Without further ado....the TEASER!!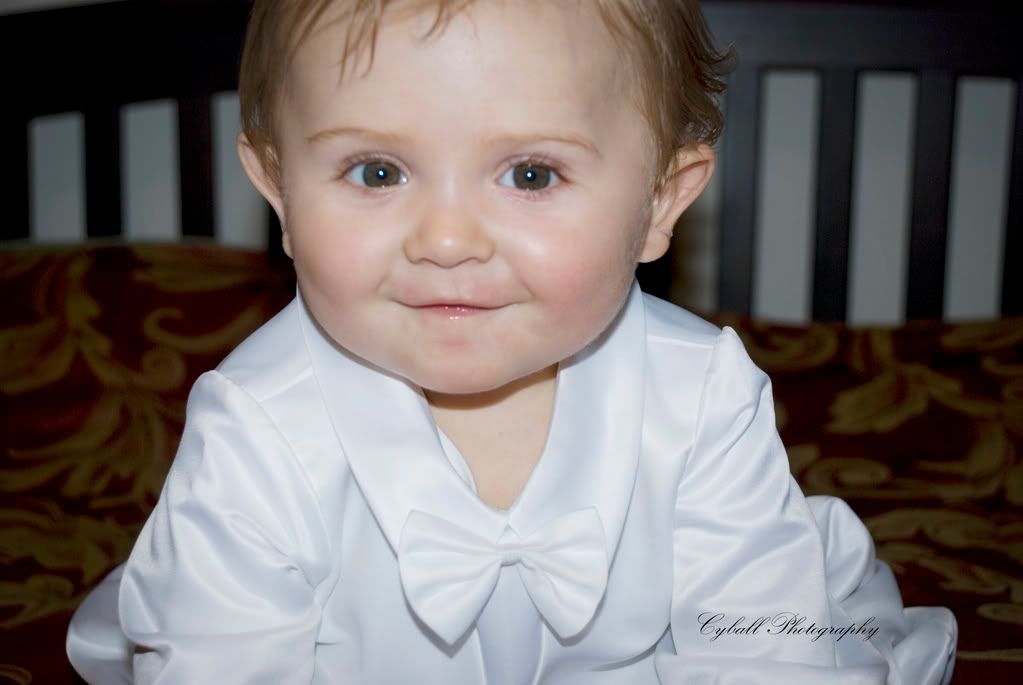 Isn't he just TOO cute?!?!?! Love the little boy Christening outfit with the bow tie :)