My friend Stephanie wanted to do a "Tristan's Two!" photoshoot....I was up for the challenge...and a challenge it was. He was running, laughing, running some more, then he was tired so it was time to go home :( But I had as much as or more fun than he did I think....lol.
Here's my favourite pose from the shoot that I've incorparated into some of my new products.
It's a 5x7 greeting card...in this case a birthday card. This could also be a "baby boy" announcement card (available in 4x6).
Pretty cute eh?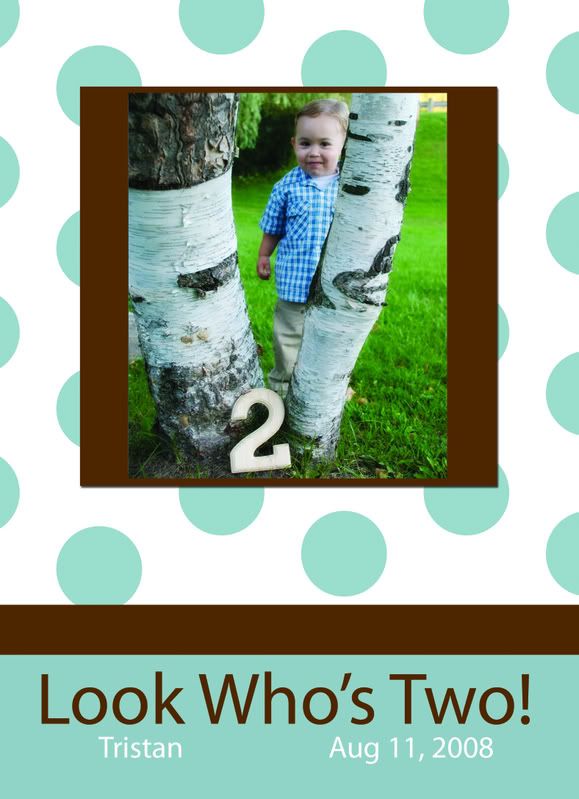 Scroll down for the full slideshow of the photoshoot. Enjoy!
Til next time, C.