I love the book Kristen gave me for Christmas. It's all about Exposure.....from aperture, to shutter speed, to chapters I haven't read yet but NEED to read cause I'm learning SO much!!
The key part of the book though is practice....after every few paragraphs it gives you suggestions of what to do as practice and trial runs to get a better feel and understanding of what's being taught.
Sunday afternoon Kristen wanted to practice some retreiving with Boone (he just started retreiver school) in the field across from our house so I decided to take advantage and practice some of my new found knowledge.
Here's my fav shot....Boone wants to keep playing fetch even though Kristen has said that's enough for today :)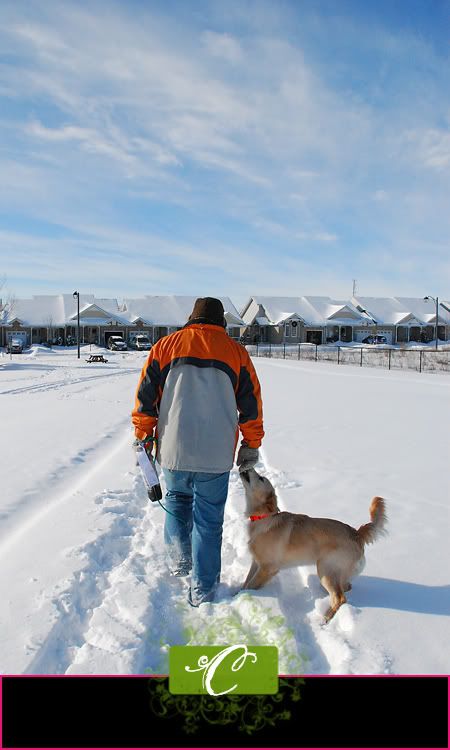 Til next time, C.