Remember how I said I was at a seminar by Gary Fong a couple of weekends ago? Well after his seminar my friend & I stopped by his booth to see a further demo on some of the gear he sells.
If you check out Gary Fong's blog by clicking
HERE
and watch the slideshow called Toronto photos or something like that you'll see my friend and I huddled together watching/listening intently. You'll see my strawberry blond hair and teal shirt that I'm wearing :)
We're towards the front, smack dab in the middle.
It'll be our little version of Where's Waldo, instead we'll call it Where's Christa?!? :)
And a photo from this past weekend to finish off the post...the sunset Friday night after a brutal thunder shower.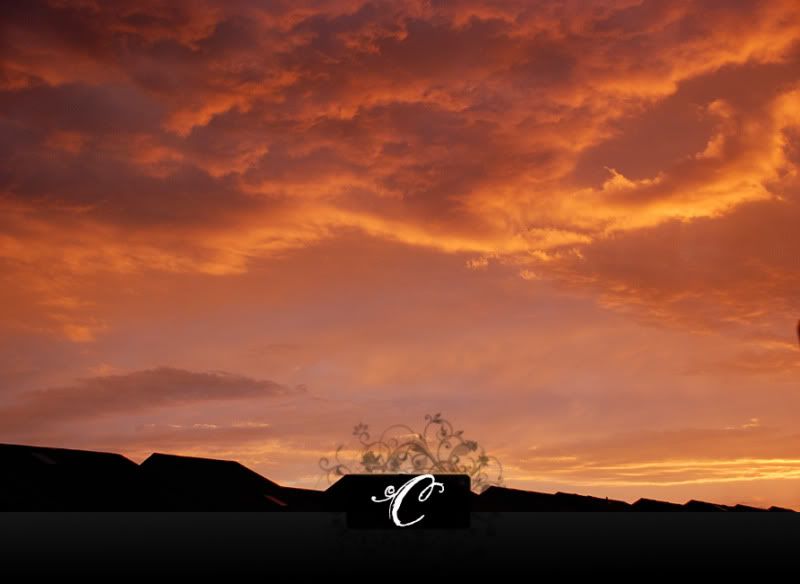 Til next time, C