Since I have a LOT of things that make me happy...my 3 photos today will be the things that made me happy this past weekend.
First
Dessert, more specifically Hey Dollies
(which I've since been told are called "Magic Bars" by some people)
I had enough ingredients leftover from the batch I made last weekend to make another batch, yay!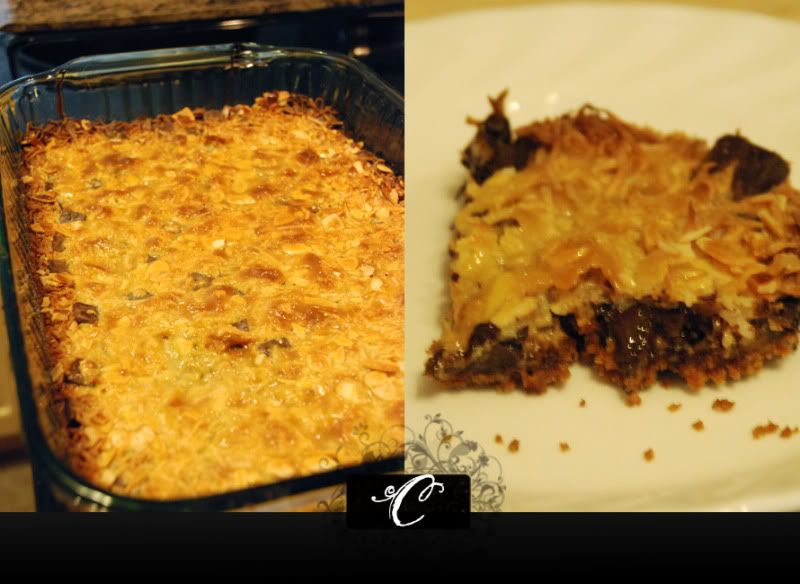 Secondly
Scented Candles....just because I love candles and I love when they smell yummy
And third, last but certainly not least
Good Deals
I scored this vintage leather bag this past weekend. I'm not quite sure if it's supposed to be a bowling bag but I'm pretty sure it's going to be my new camera bag.
Soooooo excited!
Don't forget to share your 3 favourites things
Til next time, C